A few months ago, in early 2019, Jason and I packed up our 3 children, about a bazillion boxes and moved to the Seattle area from our comfy, well-manicured HOA life in Las Vegas.  We were wanting a little bit of land so we decided to settle in the forest wine country of Woodinville, WA.  Where would we end up?  
After living in a tiny-yard but big house master-planned community for the past 10 years, we collectively decided we wanted a big property (relatively) and I really had my heart set on a Mid-Century Modern house.  
A month went by. Not one house met that criteria. And then, there it was: < cue the orchestral music>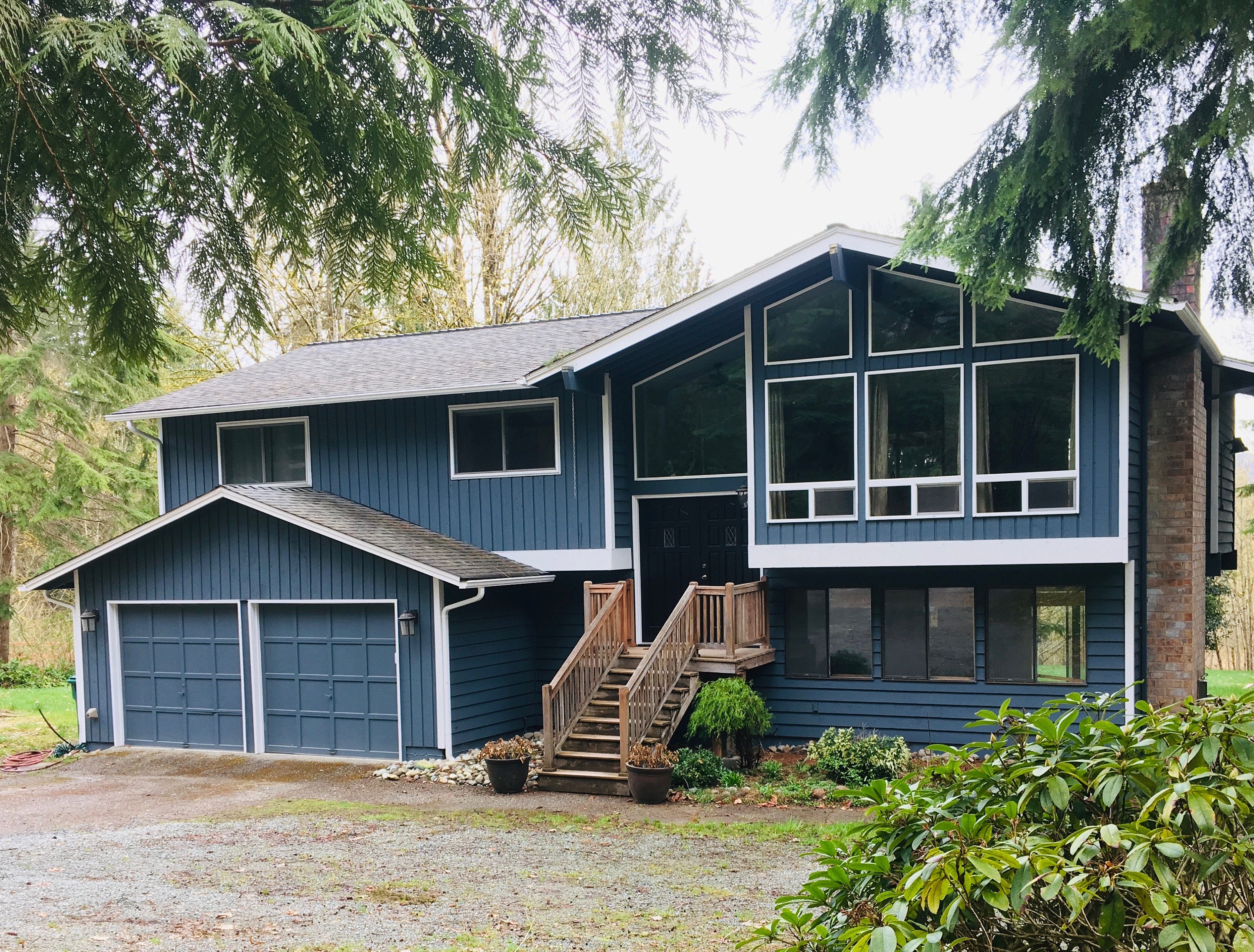 Turns out, we bought a house in east King County almost to the farming town of Duvall.  Ok, so its a split level but look at those windows!  It is not technically a mid-century modern in that it was built in 1977 but from a mid-century design.  It does suffer from some fairly tragic finishes so there is MUCH for me to do.  
The best part of the property is that it also houses our shop!  It comes with a 625 sq ft "out" bulding.  It looks sort of boring from the outside but we are planning on changing that.  Currently we are spending all our time (and a big chunk of money!!!) to make the shop much more water-tight.  The concrete needed to be sealed and so does the bottom of the building but soon it will be my full-time office. With all the rain around here, this is something that is pretty important. I'll be posting about our shop soon - photos to come!
While also looking a little tragic, there is a great treehouse that needs a big renovation.  We'll be taking you through that process as well.  It needs some legs to make it a bit more stable and then rebuilt so that the walls are built between the trees and not attached to the trees.  Kinda like a tiny home but just 12 feet off the ground.  Here is the before: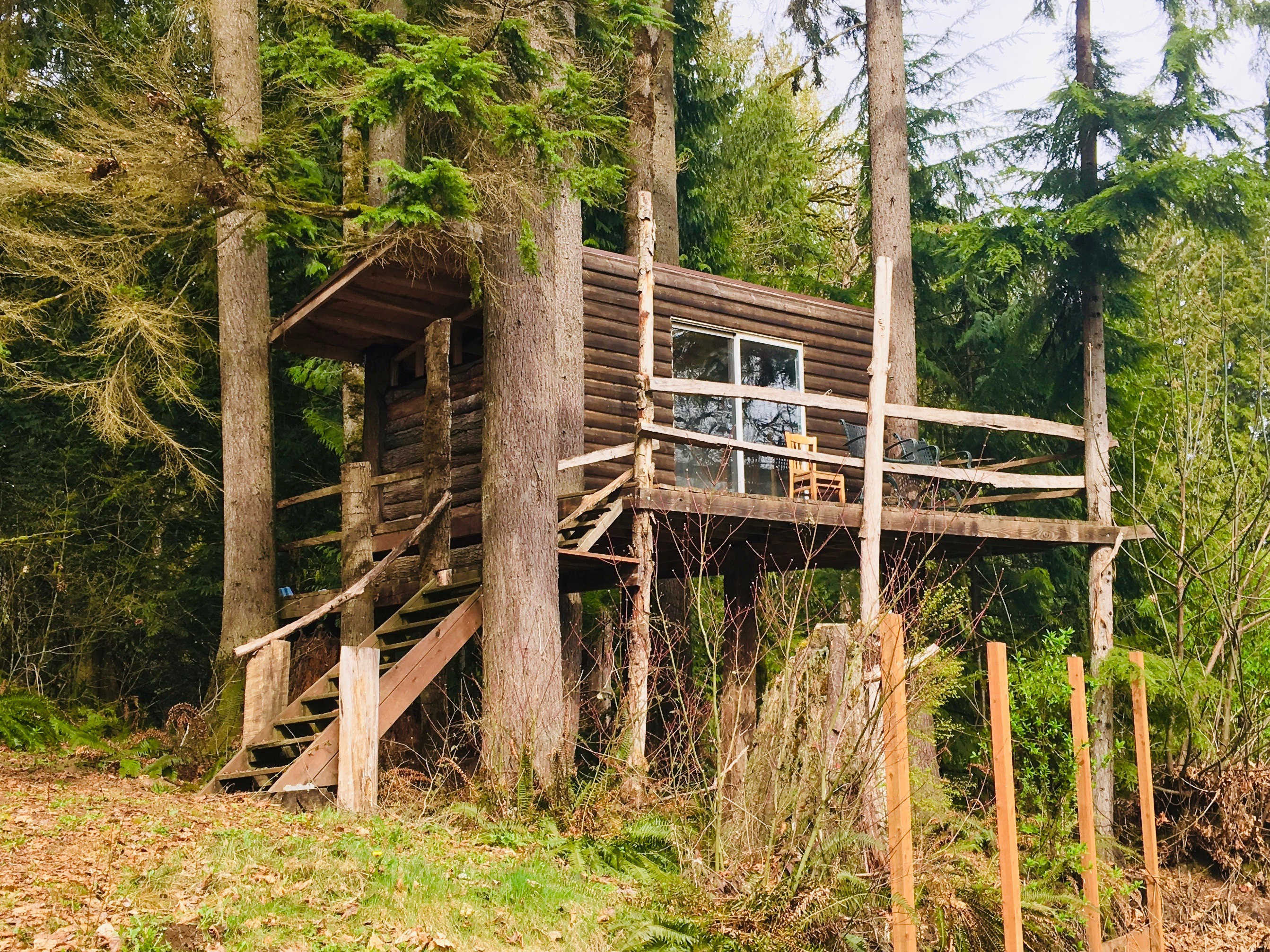 The one thing I have not mentioned is that the house sits on about 1.8 acres.  There is a big vegetable patch area AND we have a legit orchard.  We started with 5 fruit trees and have added another 5 fruit trees.  There is lots of planting in our future.  I know farming is harder than it seems so we'll be giving you all the highs and lows.
So that's a run-down of our projects.  Wish us luck!  Stay tuned for all of our trials and tribulations as well as what our shop rebranding is all about.  
XOXO Heidi